Podcasts
: listen in regularly
Podcasts
listen in regularly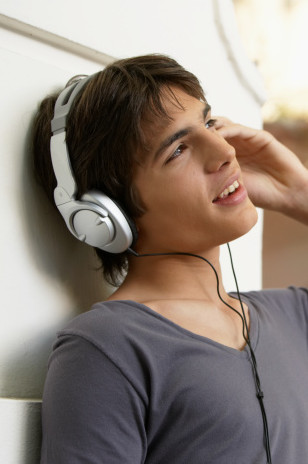 Use podcasts as your personal German tutor!

A podcast is a series of audio or video episodes that you can subscribe to for free. You can sync your MP3 player or smartphone with your favourite podcasts to automatically get the latest episodes.

With our selection of
… more
recommended podcasts, you can improve your German skills in
a fun way
!
Start now and improve your German on a regular basis!
The best podcasts for learning German, sorted by:
The best free online learning resources:
Save Links as PDF
Learning podcasts
Goethe-Institut - Audio Language Course

This high-quality audio language course is also available as a podcast! Join the protagonists of the course, Paula and Philipp, as well as the English-speaking moderator, and improve your listening skills!

An entertaining weekly podcast on topics from Germany and around the world. With explanations of words and phrases.
Contribute
Do you know of other free learning resources, that could be in this list? Share them with us. Thanks!