Audio Books
: read and learn
Audio Books
read and learn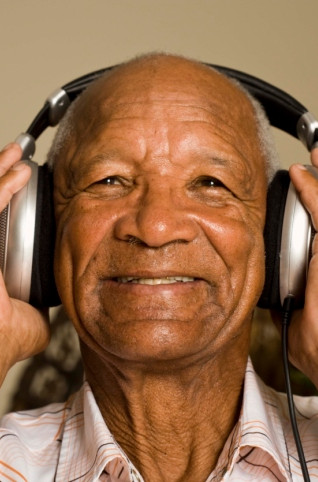 Are your eyes tired from reading? Then start listening to German books instead! Besides improving your German listening skills, audio books offer a nice change of pace for
… more
German learners.
Sit back, relax and listen to your favourite book!
Tune in to an exciting crime story during a long car journey!
Discover how listening to audiobooks helps you expand your vocabulary and improve your feel for the language!
Browse through our large and diverse selection of free audio books!
Librivox - German Audio Books and Poetry

Here you can find a large selection of popular German books and poems in high quality. Listen in your browser or download individual chapters or entire books.

Archive.org - Audio Books and Poetry in German

Archive.org provides a catalogue of audio books and poems in German, ideal for practicing your German listening comprehension.

Vorleser.net - Huge Assortment of Audio Books

A comprehensive collection of audio books in high quality! Choose a category from the menu bar at the top, then choose a book and listen online or download the audio file. You can read along with the text at the same time, if you'd like.
Contribute
Do you know of other free learning resources, that could be in this list? Share them with us. Thanks!